Production Machinery Financing
If your business relies on quality manufacturing, don't settle for just any ordinary financing solution. Get a proactive plan that supports your growth.
With rapid approvals and personalized service, we help minimize logistic disruptions to ensure fluid operations. Get smarter financing faster.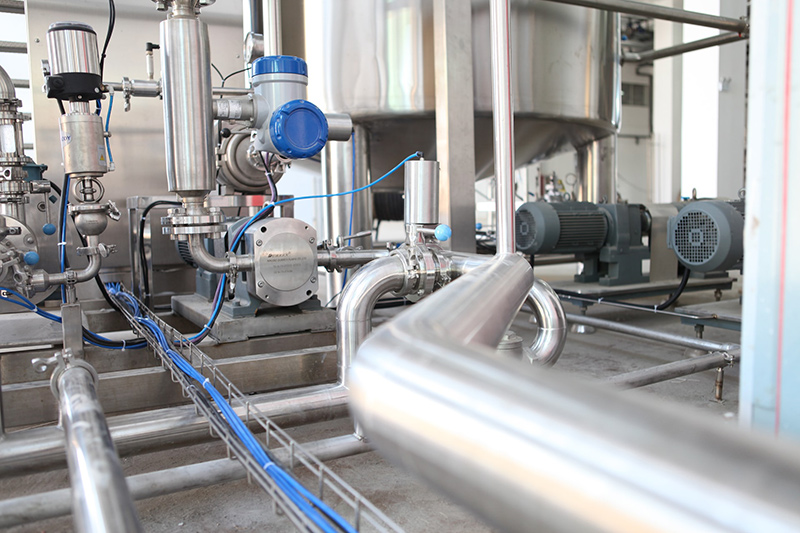 Popular Financing Products
Industrial Manufacturing
Industry clients prefer these products because they provide affordable cash flow cushions quickly while keeping the end of term options flexible.
Simple Lease Process
3 Easy Steps
1. Get a Quote. Apply for Financing.
Get an instant quote to see the terms and financing amount you're likely to qualify for. Then, complete the official application.
Not interested in a quote? Start with the official application.
Effortlessly and securely submit your official application online. A PDF version is also available.
However you choose to submit your application, you can expect to hear from us within 4 to 48 hours.
2. Receive a Customized Solution.
One-size fits all, rarely fits anyone. That's why we customize all of our financing packages.
We work with you to determine the financing solution best suited for you and your business.  At this time, we may request additional documentation that could help qualify you for more affordable terms.
Requested documents may include tax returns, bank statements, business financials, insurance certificates and anything else you believe should be taken into consideration.
3. Agreement and Approval. Lease Starts.
Upon approval and agreement, we communicate directly with the vendor or manufacturer to ensure timely delivery and immediate payment.
Lease documents are sent (email or overnight mail) for your signature. Once signed and accepted we notify the supplier that equipment can now be delivered.
When your equipment arrives, let us know. Upon receiving a verbal "delivery and acceptance" from you the supplier's invoice will be paid, and our lease will commence.
How is my rate determined? Is there a minimum amount?
Find these answers & more in our FAQ.
Responsive, Competitive, Reliable.
Avoid the credit risk and paperwork hassle associated with multiple application submissions. Instead, work with a reliable one-stop-shop that's committed to streamlining the financing process and delivering unparalleled support.
Industrial Manufacturing
Packaging Solution
$243,960
Produce Distributor
New Jersey
Client since 2016
Industrial Manufacturing
Custom Salt Mining Extractor
$1,022,780
Water Softener Salt Manufacturer
Utah
Client since 2019
Industrial Manufacturing
Packaging Solutions
$159,713
Industrial Chemical Producer
Texas
Client since 2015
Industrial Manufacturing
Distribution Truck Fleet
$177,230
Client since 2015
Industrial Manufacturing
Custom Conveyor Belt
$124,961
Fertilizer Manufacturer
Missouri
Client since 2017
"We have always enjoyed working with Rapid Capital. They treat us and our customers fairly and are very prompt and experienced at following through with all the logistics of a leasing transaction. I would recommend Rapid Capital to anyone looking for a business leasing partner."

John Zdechlik

Sales Manager, Z Systems, Inc.
"Rapid Capital has been a wonderful ally and partner in helping us grow our businesses. In the Cannabis and hemp industry, we have few lending options available, so having the trust and support of Rapid Capital has been invaluable to us as we continue to grow and expand. Their professional and genuine approach is top notch and I would highly recommend doing business with them."

Amy Parscal

Co-Founder, Ebb & Flow
"Last summer we were put in a tough situation when our old leasing company ceased doing business with us during the middle of a big business transaction. Rapid Capital was able to step in and immediately pick up where the ball was dropped and close the deal. Rapid Capital's honesty and reliability also allows me to concentrate on my sales and not worry about the leasing side of the business. I expect that the leasing company to whom I refer my clients be as reliable as my own product and services, and Rapid Capital has fulfilled those expectations. I highly recommend them."

Scott McCurdy

President, FleetTrax, Inc.
"Leasing is an integral part of our business. Our company has worked with John Turnham and Rapid Capital for over 5 years, and in that time John has processed over $6 Million in equipment leases for our customers. Our company and our customers have always been treated with fairness and professionalism. Our company has always been funded for the leased equipment in a timely manner. Most importantly, when I refer deals to Rapid Capital, I don't have to worry about following up on them. I am always kept informed of the status of each deal and feel confident that John will stay on top of the transaction throughout the credit, documentation, delivery and funding process until the deal has closed."

Mike Goergen

Trimble Transportation (formerly PeopleNet)
"I have known John Turnham and used Rapid Capital for equipment leasing for many years. We are very happy with the terms and support that we receive. We will continue to use Rapid Capital and would recommend them to anyone that needs equipment financing."

Ted Lachinski

President, Geospan Corporation
"Rapid Capital has become our go-to for equipment funding. They fund fast, they have super reasonable terms, and they take a long-term partnership approach with our business instead of being purely transactional. One of our best finance relationships by far!"

George Milton

CEO, Yellowbird Foods
"Rapid Capital provided us financing for new lighting at a great interest rate, and enabled us to get the technology we needed to increase production."

Nick Broderick

14er Boulder (Sustainable Health)
Get Started with Rapid Capital Today